In Memory of Karen T. Caron
Please join the Sjögren's Syndrome Foundation and the Caron Family on Sunday, October 6th, for the 1st Annual Walk for Sjögren's as we honor Karen, her friends and family as well as all those that battle this complex disease.
Sunday, October 6, 2019

Dorr's Pond at Livingston Park
156 Hooksett Road
Manchester, NH 03104
Registration will open at 10:00 a.m.
Walk Steps Off at 11:00 a.m.
Karen was a dedicated member of the SSF, commiteed to making a difference, raising thousands of dollars for the SSF and educating her family and friends along the way! Unfortunately, on December 14th, Karen passed away after a brief illness caused by pneumonia complicated from her Sjögren's and that is why her daughters Sara and Anna, along with her husband Bob and son Adam, are helping to organize this year's walk.
Karen's bright life is one more reminder of why the SSF's work is vital to helping all patients living with Sjögren's. We hope to see you on October 6th!
Walk for Sjögren's: Join fellow patients, family and friends as we gather to raise awareness and crucial funds! The funds you raise will make a difference and support Sjögren's research and education.
Bring your Friends, Family, Co-Workers: Registration will open at 10:00 a.m. Bring your Circle of Strength (family, friends, anyone that gives you strength) and thank them for all they do at our Circle of Strength ceremony.
Earn Prizes While Making a Difference: Raise Funds by reaching out to your family, friends and companies in your local community. Also a great opportunity to tell them about Sjögren's.
*All fundraisers in attendance who raise a minimum $40 will receive a Walk for Sjögren's T-shirt!
Sponsor the Walk: Invite your company, healthcare providers, family, or friends to demonstrate their commitment to Sjögren's.
Interested in being a Walk Volunteer? Email Sheriese at sdefruscio@sjogrens.org for more information or to get involved!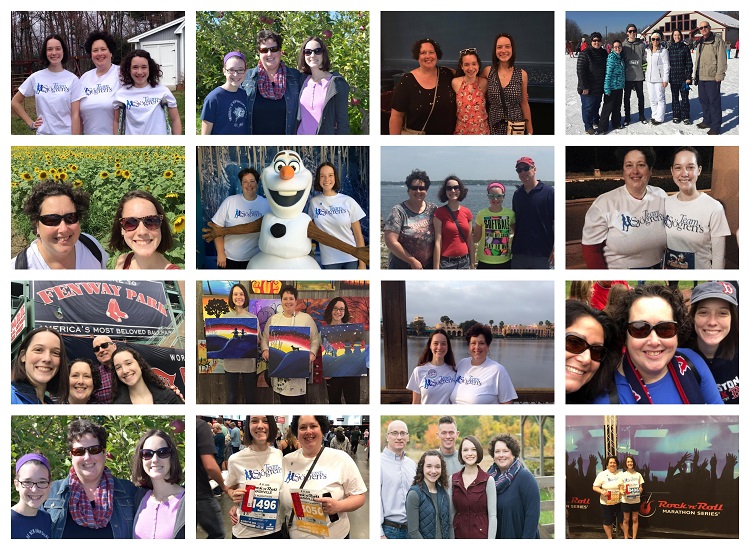 Donate:
Find a Participant or Team:
Recent Donors
MAI Capital Management
FitWise Personal Training
Elaine Petersen
Team Mavroules Brophy
The Taylor Family