2020 New England Virtual Walk for Sjögren's
Saturday, October 3rd, 2020
In Memory of Karen T. Caron
Please join the Sjögren's Foundation and the Caron Family October 3rd, for the 2nd Annual Walk for Sjögren's as we honor Karen, her friends and family as well as all those that battle this complex disease.
(Meeting will open 10 minutes prior to start)
Meeting ID: 315 733 0850
(If trouble using link, go to: Zoom.Us . Select join a meeting then enter meeting ID and password)
Or call-in with (301) 715 8592
Meeting ID: 315 733 0850
Virtual Step off at 10:45 a.m.
Karen was a dedicated member of the Sjögren's Foundation, committed to making a difference, raising thousands of dollars for the Foundation and educating her family and friends along the way! Unfortunately, on December 14th, 2018, Karen passed away after a brief illness caused by pneumonia complicated from her Sjögren's and that is why her daughters Sara and Anna, along with her husband Bob and son Adam, are helping to organize this year's walk.
Karen's bright life is one more reminder of why the Sjögren's Foundation's work is vital to helping all patients living with Sjögren's. We hope to see you on October 3rd!
Join us on Saturday, October 3rd, at 10 a.m. via Zoom for the New England Virtual Walk Opening Ceremony and then celebrate our strength as you walk through your neighborhood or other safe favorite area.
If you raise funds or donate $40 by Wednesday, September 23rd, you will receive your Walk for Sjögren's T-shirt in time for you to wear on October 3rd!

WHY VIRTUAL WALK?
The Sjögren's Foundation is committed to the health and safety of our patients, their families and our volunteers. Therefore, we are having a virtual event due to COVID-19.
Even in the face of the coronavirus, the fight to conquer Sjögren's continues and the importance of coming together as a virtual community is even more meaningful. You can still help raise Sjögren's awareness and crucial funds to support the Foundation.
This means on October 3rd, you can walk at home, on your treadmill, or in your neighborhood.

HOW DO I GET STARTED?
Step 1. Register: You can choose one of two registration options:
You can personally donate your $40 registration fee and we will automatically send you a Walk for Sjögren's T-Shirt!
Or you can raise your $40 registration fee by setting up a webpage to collect donations from family and friends. If you raise $40 by

September 23rd

, you can receive your T-shirt in advance of walk day.
Step 2. Personalize: Add your story and why you walk to your online fundraising page created when you registered in Step 1.
Step 3. Raise Funds: Ask family and friends to donate. Once you reach $40, the Foundation will send you your Walk T-Shirt! Additional prizes earned from your fundraising will be sent to you after the walk.
Step 4. Rally Others: Encourage your family and friends to participate and make a difference right where they are – even if they aren't in New York. They can register online, raise funds and receive a T-shirt and prizes too!
Step 5. Join Us: On Saturday, October 3rd, join us at 10 am for our Walk for Sjögren's Zoom Kickoff with our ask the doctor panel, door prizes and much more! Then step off that day for your virtual walk in your neighborhood!
*All fundraisers in attendance who raise a minimum $40 will receive a Walk for Sjögren's T-shirt!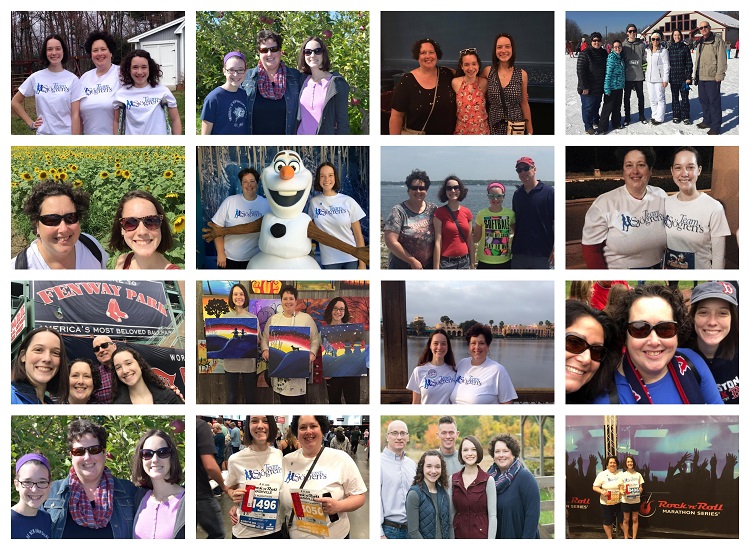 Donate:
Find a Participant or Team:
Participate:
Recent Donors
Barbara Evans
Friends of Beth Chase
The Taylor Family
Suzanne Paulson
H Albee