About the Walk for Sjögren's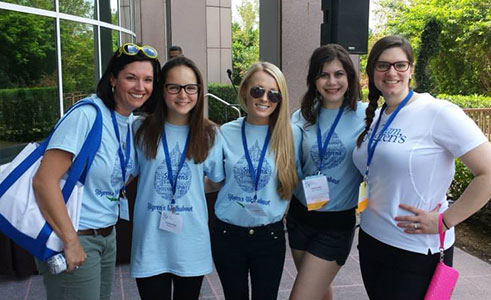 The Walk for Sjögren's is a national event created to increase Sjögren's awareness and raise crucial funds to support Sjögren's research and education. This non-competitive family fun event provides the opportunity for participants to learn more about Sjögren's and offers a chance for all those attending to connect with area healthcare providers and others knowledgeable about Sjögren's. Attendees are also able to meet and connect with others living with Sjögren's and learn about local support networks.
Participate – Attend the Walk for Sjögren's and connect with other patients in the area! Walking is optional and attending to simply show your support is invaluable!
Bring Your Friends - Invite your friends, family, neighbors and co-workers to participate as a part of your team! They can help by collecting donations while increasing awareness of Sjögren's throughout your community!
Meet Other Patients - The Walk for Sjögren's is an ideal setting to meet other patients just like you who are dealing with Sjögren's. Knowing you are not alone in your fight and that there are others who can relate to what you go through on a daily basis is priceless.